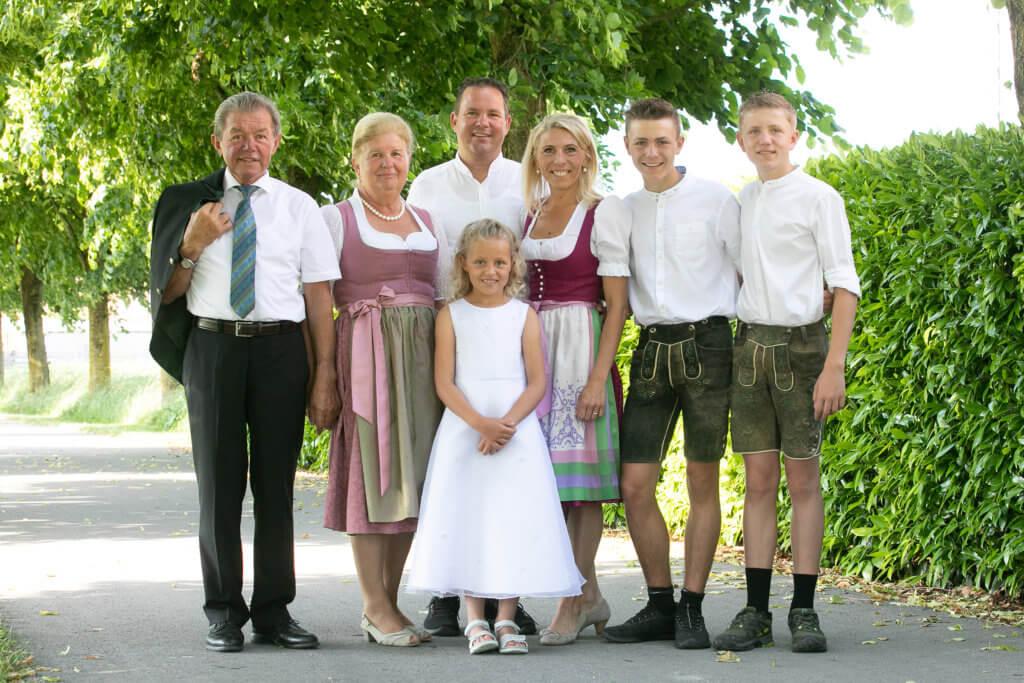 By now, six generations of the Hauthaler Family have already been running our family-owned hotel. We and our team put much importance on merits like cordiality and openness. Because we want our guests to feel perfectly fine here and be able to fully focus on their holidays or their business meetings. Laschenskyhof is our home – and it should also be a place where our guests and employees feel great at.
Our hotel & restaurant Laschenskyhof is a well-established, family-owned 4-star business. Offering local cuisine and products from our own farm, we welcome you just outside Salzburg. The idyllic environment at the foot of picturesque mountains invites guests to stay. At the same time, the good transport connections to the centre of Salzburg – the city of Mozart – facilitate great options on how to plan your stay.
---
Dear guests,
we have expanded our wellness area for you.
Since the end of July 2022, adults and young people over 14 years of age have access to a sauna, a cool-down nude pool, a natural bathing pond, a brine pool and a spacious relaxation room.